"There is so much to learn, discover, heal when it comes to our yoni, our sexuality, intimacy, ways of relating. So much shame, fears, guilt, pain to see and melt. So much joy, celebration, pleasure, wonder to experience. And it's so much easier to do it together and with guidance. I would recommend 'Your Yoni Journey' to every woman."
— SARAH (32)
So… Tell me about Your Yoni?
Is she...
.. Something to be ashamed of or insecure about?
.. Too small, too big, too sensitive, too insensitive?
.. A body part you'd rather ignore?
.. Only good for sex?
.. Not good enough for sex?
.. A source of worry?
Close your eyes. Take a breath. Let those words sink in.
How does it feel when you believe that?
Or is she...
.. Something to be proud of?
.. Your intuitive compass?
.. A portal to divinity?
.. Wise, tender & powerful beyond measure?
.. A Life-Giving Miracle?
.. A Source of Joy!
Close your eyes again. Take another breath. Let those words sink in.
How does it feel when you believe THAT?
Welcome,
This three-month trajectory is designed for you if you have a yoni (vagina) and are looking for a deeply intimate connection to your body, your energy, and your expression of sexuality.
'Your Yoni Journey' will be real, raw, tender, filled with intuition, rooted in a search for truth. Together we'll create an open, safe, honest, and sacred space to explore. An exploration of beliefs, our shame, our bodies, our life-energy, and our birthright for pleasure and expansion. It's a powerful releasing journey, uncovering the veils that blind us from resting deeply and fearlessly into our true feminine nature.
This journey reaches far beyond the exploration of our physical bodies and/or the so-called 'act' of sex. This journey is about coming home. Coming home in your human and divine nature. Coming home in your body, in your energy, in your sovereign being, in your strength and truth. This journey doesn't get stuck in the workshop-space or bedroom. It will reverberate through all aspects of your life.
.. What does your relationship with your yoni and sexuality tell you about the way you relate to life (& aliveness) itself?
.. About the way in which you express yourself?
.. What does it tell you about the choices you make?
.. About the relationships, you do or do not pursue?
We'll gain tools to recognize & transform our blockages and beliefs. We will dive, head first, into this exploration through energetic explorations, psychosomatic exercises, bodywork, and sharing structures. We will practice group, partner, and individual exercises as well as practices to do at home.
✔ Various Teachings and Sharing Circles
(body-image, shame & pleasure, female anatomy & female sexuality)
✔ Breast Massage
✔ Yoni Dialogue
✔ Energetic Clearing Practices & Meditations
✔ Yoni Transfiguration
✔ Yoni Puja
✔ Yoni Massage
✔ And much more...
Embarking upon this journey gets you a 3-month immersive program with →
✔ 6 full live Saturday intensives
✔ A vast online education environment (with lifelong access!)
✔ An (online) sharing platform
✔ 5 live online group meetings
✔ An individual intake & integration call
✔ An intimate tribe of sisterhood
✔ A sister-support check-in system
✔ Yummie vegan & organic lunch
✔ An experience that will transform your life (and that of those around you)
A 3-month commitment to yourself →
This is truly a 3-month immersive trajectory, you'll have to be willing to prioritize this exploration with yourself and create space for it in your day to day life.  In this way this Journey allows you to integrate your experiences and really makes it a lasting paradigm shift.
Note! There is very limited space, therefore a lot of personal attention and guidance is available for each one of you. In this Journey, you will gather in a beautiful intimate tribe of women with whom we'll go on an in-depth exploration.
You are welcome if you're familiar with the field (of self-exploration and/or tantra), but also if you're new and strongly motivated. Are you wondering if this is for you? Please don't hesitate to contact Anouk with any questions (anouk.unveilingintimacy@gmail.com).
Etymological fact → The word 'Yoni' is Sanskrit for the female reproductive organ (i.e. the vulva, vagina, uterus, ovaries, and breasts), and means as much as 'origin', 'abode',  'source' or 'divine portal'. Imagine that for a moment… What if your whole upbringing you would have been told that your vagina is a portal to divinity?
You are welcomed wholeheartedly!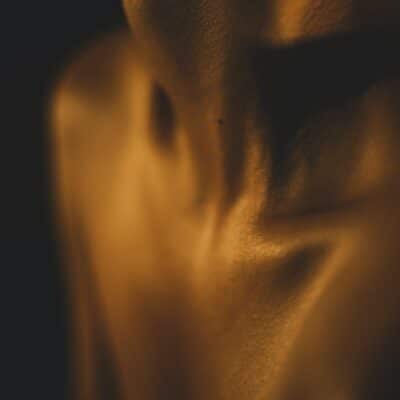 Disclaimers →
(please read)
✔ Nudity and touch are invited for (but never mandatory). If you feel this is a bridge too far for you, maybe this trajectory is not your cup of tea right now. That being said, does it sound like your cup of tea but is the group setting a bit overwhelming for you? This trajectory is also offered on an individual basis, please contact Chris directly for more information.
✔ Note that this trajectory, though therapeutic, is not (trauma) therapy. We are here to guide you through and help you gain the most of this process, but cannot offer in-depth individual support and thus ask you to inquire if you're able to take responsibility for your own experience.
✔ It is also not a course that teaches you how to give professional yoni-massages. It is purely designed for you to uncover & reclaim your (sexual) freedom.
✔ This course will be in English or Dutch depending on the participants.
"This Journey turned out to be about being open for ME, to melt with me, to honour my body, to bow to my breasts, my belly, my yoni… That's where the key resides. I learned to slow down and trust the relaxation in my being. I learned that there is an enormous amount of energy stored in my pelvis, and wildness too! I now feel connected to my yoni, I feel the ability to 'descent' and remain fully present. I used to worry about my body and sexuality, a lot, but now I trust again."
— B (62)
CHRIS VAN DER WEIDE (Facilitator) →
During years of traveling, Chris has had the privilege to live in various conscious communities and to study with some of the finest spiritual teachers in the world. Consequently, she integrates a diverse range of styles and practices in her teachings. Using tantra as her main tool, she aims to unite this dualistic human experience on earth with the infinite Divinity of Existence itself. Her deep, intensive, and comprehensive self-practice, studies and personal experience join forces in 'Your Yoni Journey'.
This trajectory contains elements from various practices, schools, and traditions. Such as Neo & Traditional Tantra, Hridaya Yoga & Meditation, Wild Tantra, Sky Dancing Tantra, Somatic Movement, OSHO, De-Armouring, Tibetan Tantra Massage, and Modern Shamanism.
About the path of Tantra she says:
'This path has certainly shifted my paradigm, every step upon it seems to shake my reality in a way that is absolutely ravishing and deliciously liberating.'
ZINA VERBERK (Assistant & co-facilitator) →
Zina is passionate about creating intimate moments/experiences where people can have an embodied experience of realness. On her journey of centering herself deeply, her Yoni has been a lively entrance point. 'There are many layers we can shed towards relating truly intimately with our own bodies and listening to her messages'.  She brings clarity, trust, and wonderment.
Zina is affiliated with a group of Tantric Temple workers with whom she creates room for sacred expression of səxuality in full authenticity. Besides that, she had the joy to study the Wheel of Consent, Radical Honesty, Layla Martin's work, Pelvic self-release, and Neo- and Traditional Tantra.
ANOUK BONGERS (Assistant & coordination) →
Anouk combines her passion for this women's work with her experience of coordinating events, courses, and retreats. She loves to bring her magic to the world through working with facilitators like Chris, supporting them to create, elevate, and upgrade their offerings.
"In 'Your Yoni Journey' I was invited to (re)connect to my Feminine Power in ways I could have never imagined or learned myself. A strong container with beautiful courageous women, all holding a similar intent, and practices & exercises to honor and allow the inner wisdom to come forward have made me meet more deeply, through felt experience, the wisdom of my womb, my long-suppressed creative power. This should be a birth-right, this should be an obligatory curriculum for every woman… But hey, until then: Join 'Your Yoni Journey!'"
— SUSANNA (33)
SAMPLE SCHEDULE →
09:45 Arrival
10:00 Morning Session
13:30 Lunch
15:00 Second Session
19:00 Closing
LOCATION →
Werkhoven, NL. (Exact location upon subscription).
YUMMILICIOUS FOOD →
A vegan organic lunch will be prepared. This food is not only healthy and delicious, but it's also prepared with love and care. With ingredients that will support you in your journey.
CONTRIBUTION →
Your contribution to this journey is €1200,-.
→ Payment in 4 installments of €300,- each is possible!
→ Please note that there are very limited places (10) available for this trajectory
CANCELLATION POLICY →
+10 weeks prior to the event = 80% refund*
7-10 weeks prior to the event = 50% refund*
7-4 weeks prior to the event = 25% refund*
-4 weeks prior to the event = 0% refund*
*If you find a suitable replacement for your placement we'll refund your ticket -15%
** If due to COVID 19 this journey has to be canceled prior to starting, you'll receive a full refund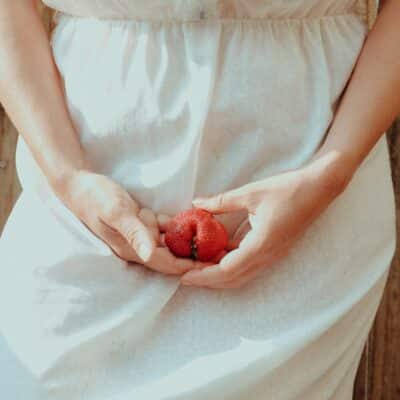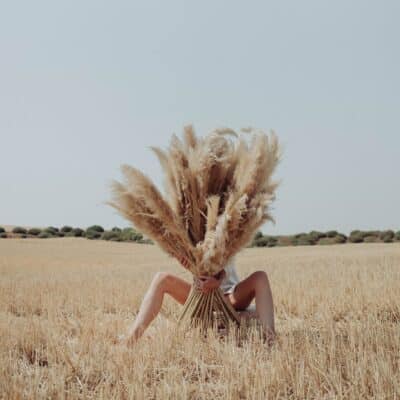 "It enriched my life greatly and I wish this for every woman. There is so much truth and beauty hidden, so unspeakably close… It's worth it wholly, to cross that threshold and discover how much wisdom our body is holding. So much pleasure is waiting for us at an arms-length distance! Through deeply befriending a long lost and neglected area of our being; our source of life."
— AMARGA (38)
"I experienced 'Your Yoni Journey' as a tremendously valuable, deep, healing journey that I wish for every woman. I've seen and explored so many parts of my being from a fresh perspective, held by a magical field of women in which you learn and practice to feel, communicate, listen deeply and connect. The connection with my yoni transformed from 'complicated' to 'sacred', and I shed layers of shame and confusion. I feel that a new paradigm of sexuality and womanhood has opened within me. Now that I know this paradigm, I get to mature in it, what an exciting journey! I feel more in touch with my inner Goddess than I've ever felt and that's a true blessing. Chris is truly the most capable, loving, funny and thorough guide you can wish for. Just to be in her field is helping me sink deeper into myself because she lives and embodies what she transmits. With ease, she provides a safe space for this work to unfold, which feels like her mission on earth. I bow to you, and to myself, to all of us women, for doing the work we are doing."
— MARINKA (40)